Main content starts here, tab to start navigating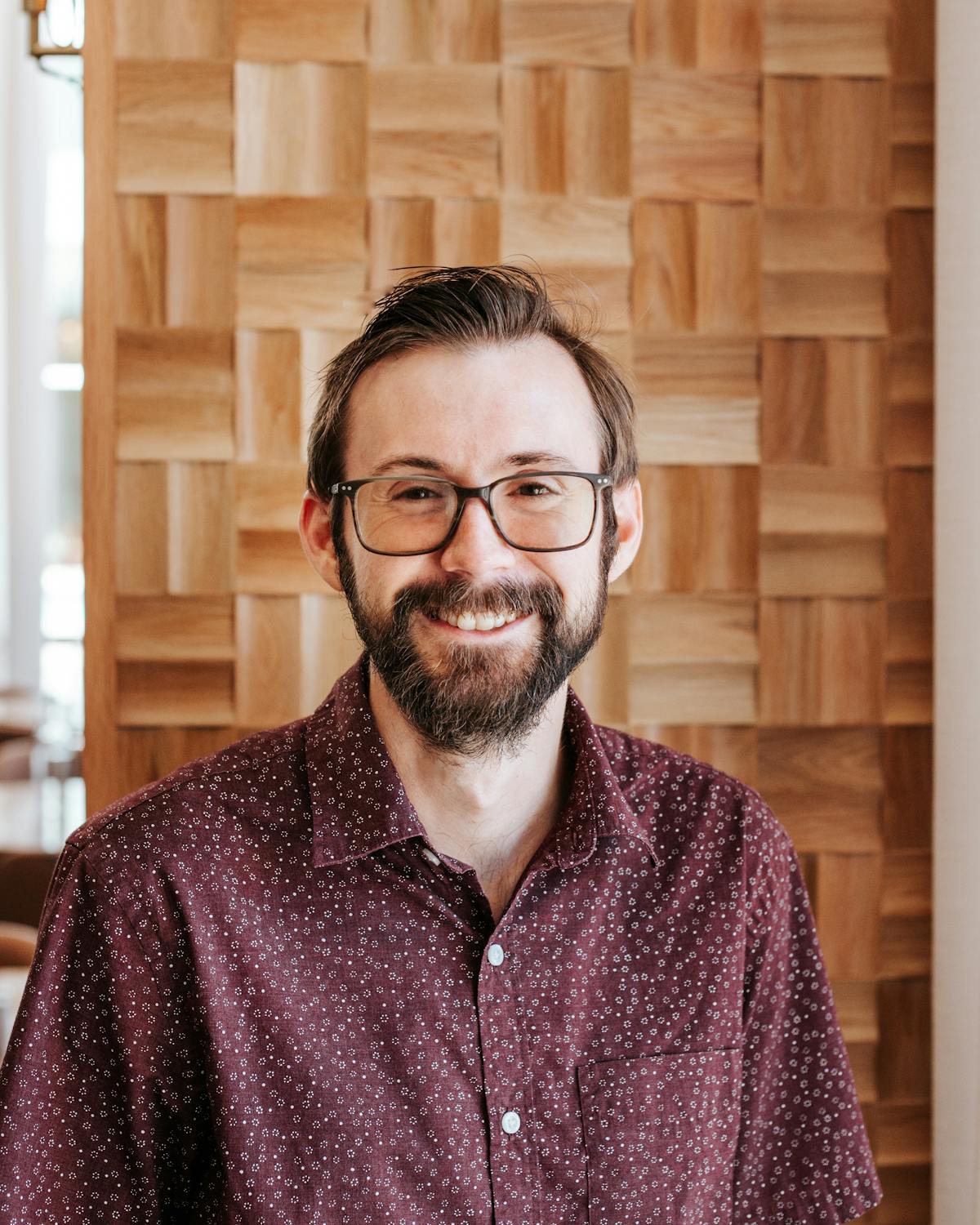 Alex Adams, Executive Chef
Executive Chef
Illinois-born Alex Adams, Executive Chef at Ella's on 2nd, developed a love for cooking during his childhood after discovering the cooking show Iron Chef. After receiving degrees in both psychology and math from Illinois State University, Adams would eventually find his way to a career in the culinary industry. In 2014, he took a risk and pursued his dream of moving to Nashville and exploring his childhood dream of becoming a chef. Moving up the ranks quickly from a fry cook to lead chef at well-known kitchens in Nashville, Chef Alex built his career at the historic Merchants Restaurant and Frothy Monkey before joining Ella's in 2021 as the Executive Chef.
Adams brings his passion for heartfelt hospitality, dedication to building teams, and culinary creativity, to the elegant and stylish Ella's on 2nd. Located in the heart of downtown Nashville with a spirit of warm, soulful hospitality, Ella's highlights local and fresh seasonal ingredients showcased through West Coast-Italian cuisine with a menu featuring classic dishes such as duck Bolognese pappardelle, braised short rib, black truffle gnocchi and more.
At Ella's on 2nd, Adams oversees the overall kitchen operations and is responsible for creating the restaurant's seasonal menus. Chef Alex enjoys drawing inspiration from old cookbooks, personal memories of cooking with his mother and experimenting with new ideas, with most menu items having a special origin story. The beloved Salmon Piccata is a tribute to his mother, and a childhood family meal that Adams remembers fondly. The Crab Risotto, a staple at Ella's, was inspired by a special Valentine's Day memory and is a recipe that Chef Alex has spent over a decade perfecting.
Chef Adams is passionate about fostering a positive and enriching environment where everyone feels valued working to mentor his staff and provide career advancement opportunities. When he isn't in the kitchen at Ella's, Adams enjoys spending time with family in Wisconsin. He enjoys cooking with his mom whom he credits with inspiring his culinary career. He is a passionate Manchester United fan and enjoys watching soccer in his free time. A self-proclaimed lover of nature, he tries to spend as much time as possible outdoors, kayaking, and climbing.